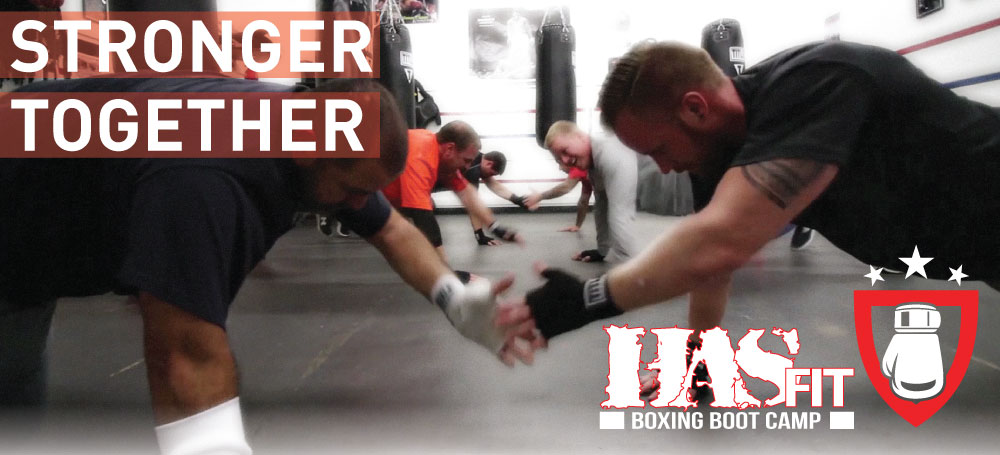 The best boot camp in San Antonio is brought to you by the HASfit celebrity trainers with over 70 million YouTube views.
Our training methods are results driven with a proven track-record of success. HASfit's Boxing Boot Camp program features high energy, calorie-busting, body transforming workouts. We combine the best of all training styles to mold your body into a machine. Don't worry about showing up to work with a black eye on Monday, because this is a 100% combat free class. That means NO SPARRING!
Every workout session is led by the same coach that's trained the the San Antonio Spurs, Luey Villarreal. He's been a staple in the community for over 20 years and has trained everyone from house moms to kids, pro fighters to weekend warriors. Luey's workouts are designed to be challenging and fun while delivering maximum results, in minimum time.
But don't take our word for it, check out our 5 Star Rating on Google or browse through the images below of our real life success stories.
Here's a sample class!
Boot Camp San Antonio
The best calorie burning workout! Boxing Boot Camps can burn up to 1,000 calories per hour!

Perfect fit for both men and women. No prior experience needed.

Revolutionary workout routines that adapt to any fitness level.

Classes combine the best styles of training including boxing, HIIT, plyometrics, calisthenics, medicine, and more.

NO SPARRING! This fitness class is 100% contact-free. (Private sessions available for those who wish to spar)
Contact Us
HASfit Personal Training
8507 McCullough Ave C33
San Antonio, TX 78216
Phone: +1 (210) 667-6115
Email: fitnessjunkie210@gmail.com
Come Join Us!