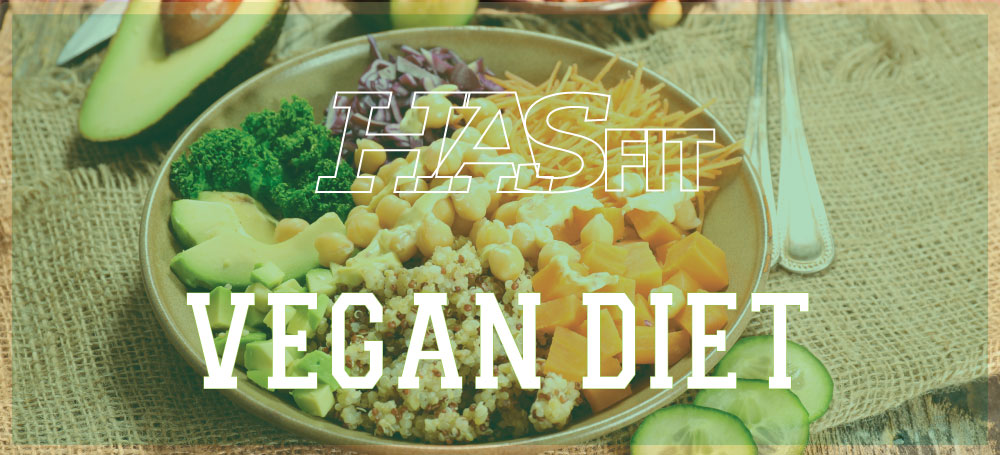 HASfit's Vegan Weight Loss Diet is a FREE vegan meal plan that promotes healthy dieting by eating 5 meals per day. This vegan diet plan was made for you! You need an easy to use system to eat healthy and lose weight, but not feel starved all day. Oh yeah, and you want it for free! We designed this healthy vegan diet to be easy for you to integrate into your daily routine and keep it there. By managing your sugar levels and eating the best vegan high protein foods we keep you in the fat burning zone all day!
HASfit's Free Vegan Diet & Vegan Meal Plan
100% Healthy Vegan Diet to Lose Weight

This isn't a fad diet or a diet based around taking pills all day. The vegan weight loss diet is a low glycemic diet that is perfect for those looking to lose weight naturally. This vegan weight loss plan has been proven safe and effective by millions of people across the globe.

You get to eat! Not a starvation diet, you'll eat 5x per day!

Some diets are based around restricting calories and food intake, but not this one! We've found that those who restrict calories not only feel sluggish and lethargic, but often gain weight! Many people find themselves eating more frequent with our vegan meal plans for weight loss than they did before. We will have you eating 3 main meals and two snacks per day. The secret? Managing your insulin levels throughout the day to maximize time spent in the fat burning zone.

Easy to follow vegan meal planning! Learn how to eat healthy!

The vegan meal plans ready to print off and put right on your refrigerator for a constant reminder of what you're suppose to be eating. HASfit's vegan diets will retrain you on what eating healthy is all about and making sure you get all the nutrients necessary to lose weight and be healthy.

Stay in the Fat Burning Zone all day long by stabilizing insulin and sugar levels.

By eating more frequently, this high protein vegan diet will maximize the time your body spends burning calories and minimize the time spent storing fat. You'll learn which carbohydrates will spike your sugar levels and which ones are great for stabilizing them.

Like us on our Facebook Fan Page for motivation and support from the HASfit community. We even help you stay committed with weight loss tips and workout motivation.

IT'S 100% FREE!!!

Yes, you read that right. No gimmicks, it's free!