Includes: Abdominal Workout Videos, Exercise Schedule, and Six Pack Diet.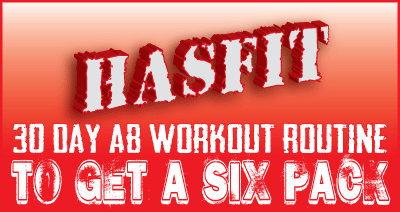 HASfit's Free 30 Days To Get Six Pack Abs Workout Routine will get you ripped abs fast! We provide the abdominal exercise videos, work out schedules, six pack diet, and the best workout motivation and support. All you have to do is follow 3 easy steps; Workout, Eat Healthy, and Join our Facebook community for motivation and support.
Start below to get abs!
How To Get 6 Pack Abs in 30 Days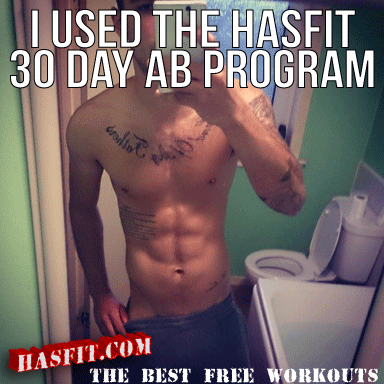 "Your ab workout videos are awesome! 3 months I've been doing this..and with the right diet they're coming in nicely! ***Coach Kozak***" Joe.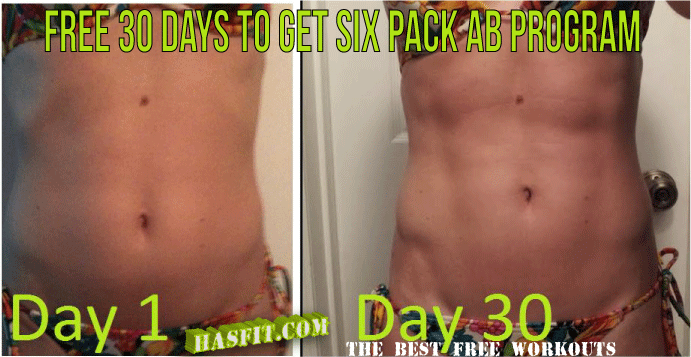 "I complete your 30 days to six pack abs. Here's the results Thank you!!"
Step 1. Six Pack Exercises and Abs Workout Plan
The ab workout routines and exercise schedule are designed to make it simple to get six pack abs. HASfit outlines a 30 day ab workout plan that progressively gets more difficult forcing your stomach muscles to get ripped and stronger with each day. HASfit recommends that you combine this with a total body workout plan like the 30 Day Challenge To Get In Shape. Read instructions carefully to get abs fast!
INSTRUCTIONS: Each week contains 5 ab workout routine days and 2 OFF days. You may mix up where you take your OFF days as long as you work out 5 days per week. Every six pack workout can be completed quickly at home. When working on a day with more than one ab workout listed, complete both ab workout routines with as little of a break in between as possible. Depending on your level of fitness, you may need to adjust the plan for your needs. Try your best to complete each exercise program in it's entirety. If any abdominal workouts are too easy, then start from the beginning and continue exercising until you are fatigued. If you are unable to complete any specific 6 pack abs routine, then repeat that workout until you feel comfortable moving forward.
EQUIPMENT:
This ab workout program requires no equipment. Intermediate to advanced trainees will be given the opportunity to add resistance to different six pack workouts. If you'd like to add resistance, then a medicine ball, dumbbell, or even soup cans will work well. Depending on what surface you are exercising on, you might want to use a yoga or ab mat for comfort.
Step 2. HASfit's Guide To Losing Fat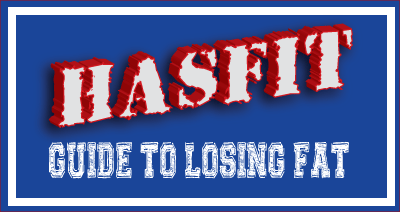 HASfit's Guide To Losing Fat is a FREE weight loss meal plan that promotes healthy dieting by eating 5 meals per day. This weight loss diet was made for you! You need an easy to use system to eat healthy and lose weight, but not feel starved all day. Oh yeah, and you want it for free! We designed this system to be easy for you to integrate into your daily routine and keep it there. By managing your sugar levels and eating the best diet foods we keep you in the fat burning zone all day!
Comments
comments
Thank you for using HASfit! Please direct all comments and feedback to the Community Forum.