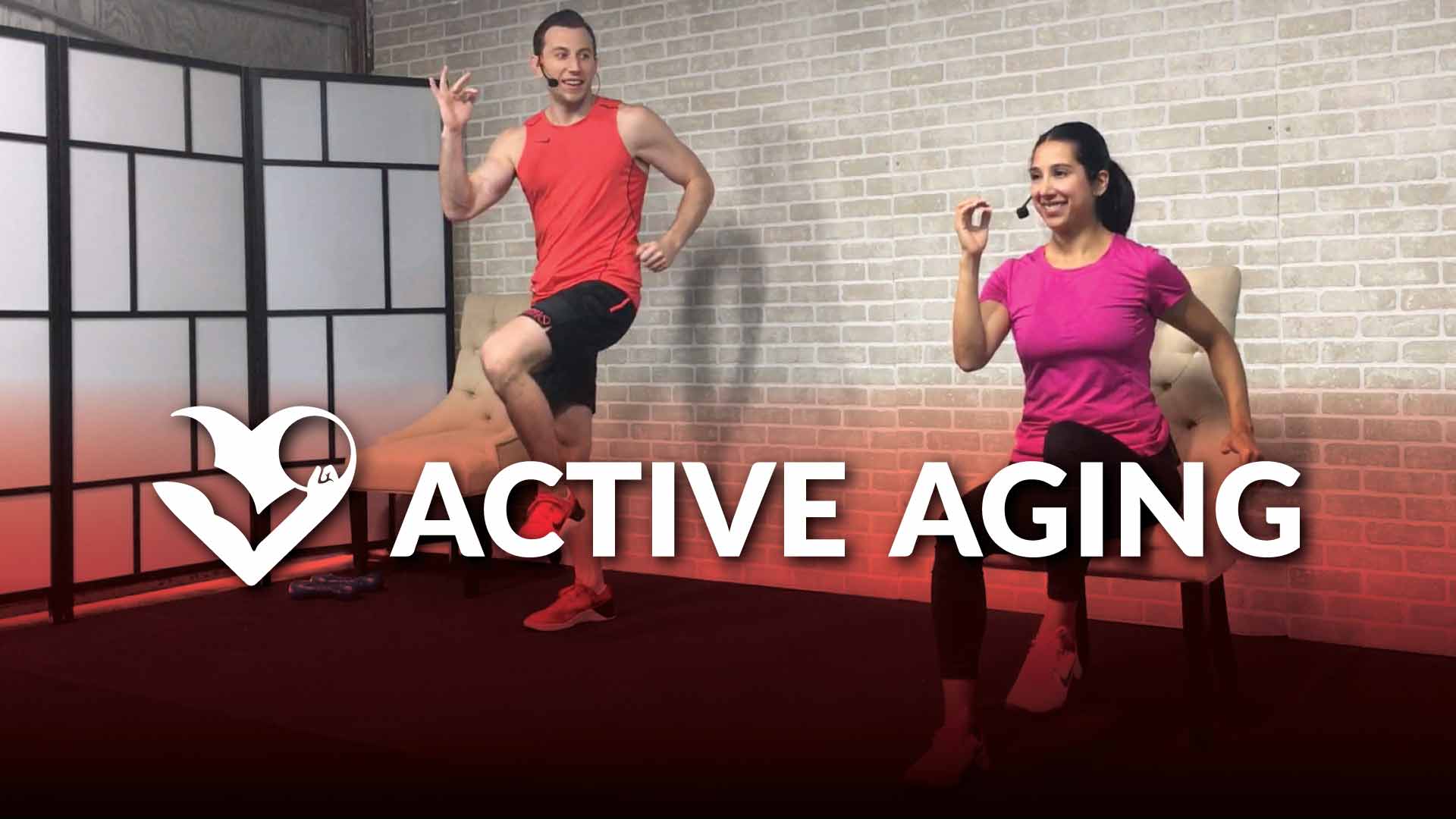 Active aging exercises for seniors, those with limited mobility, older adults, elderly
Exclusively available with subscription to the HASfit app. Download for iPhone / iPad or Android
You've probably heard the expression, "move it or lose it," and it's true. Nothing will speed up the aging process quite like inactivity of the body. That's why we created the Active Aging fitness program.
It was designed to help you excel in your daily activities, improve functional strength, avoid injuries, and prevent muscle atrophy. This simple program doesn't require any equipment and can be done anywhere, anytime.
Active Aging includes both standing and seated modifications which will allow you to adjust the workouts to your needs while also allowing you to progress when you feel ready.
Restore strength and future proof your body:
– Strengthen and build lean muscle
– Reduce body fat, chronic pain, and stress
– Improve cardiovascular and muscular endurance
– Enhance balance, stability, flexibility, and mobility
Click here for more info on which program is right for you.
DIET GUIDE:
The Active Aging program is designed to compliment our Eating For Life diet guide. If you're not eating the right foods for your goal, then it doesn't matter how hard you exercise because you're not going to see results.
Eating For Life will teach you how to eat the foods you love while getting the results you need.
*Limited time offer* Use the discount code: "Tribe20" at checkout for 20% off the ebook
INSTRUCTIONS:
Start with Day 1 and progress chronologically through the entire 30 day program. In a perfect world the program will take 30 days to complete; however, it's okay if it takes you longer.
You're encouraged to adjust the routines and plan to your specific needs and goals. You may repeat the schedule as many times as you'd like.
REST DAYS:
The work and rest days may be moved around to adapt to your schedule, but be sure to take 2 rest days per week. Your body needs rest to recover.
EQUIPMENT:
This home workout program does not require equipment; however, we strongly suggest you purchase a pair of light dumbbells. The weight you use will be totally dependent on your fitness level, but most will use between 1lbs – 5lbs (.5kg – 2.5kg) per dumbbell.
If you don't have access to dumbbells, then you may utilize food cans or water bottles. You may also want a sturdy chair available for modifications.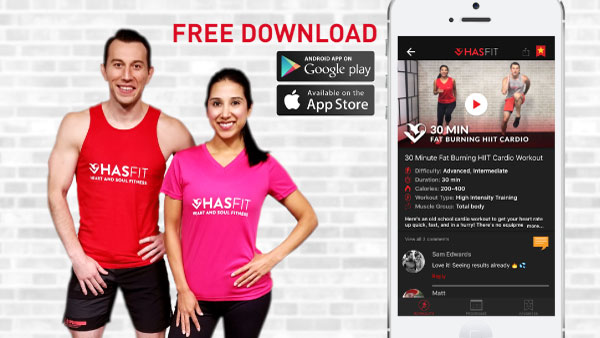 Exclusively available in the HASfit app!