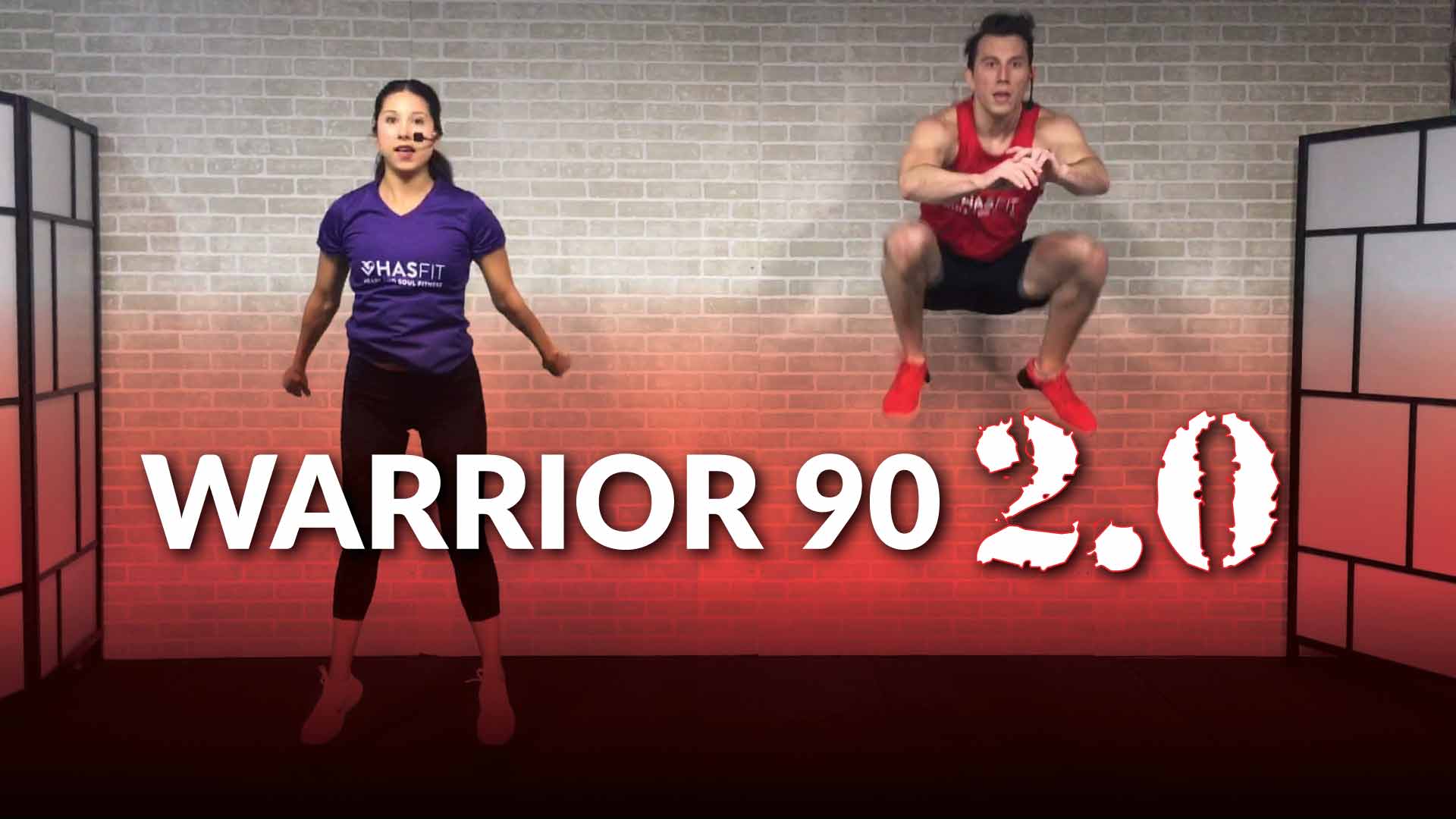 Home Workout Plan
Exclusively available with subscription to the HASfit app. Download for iPhone / iPad or Android
If you want to look and perform like an athlete, then you need to train like one! The Warrior 90 day workout schedule combines the most effective training styles to give you the perfect blend of strength, lean muscle, athleticism, and endurance.
Warrior 90 2.0 includes over 60 unique workout routines including H.I.I.T., weight training, Tabata, calisthenics, martial arts, power yoga, mobility training, and more to help you avoid plateaus and achieve optimum results.
It's the perfect fit for intermediate through advanced trainees. Get in the best shape of your life using quick and efficient workouts that can be done anywhere, anytime.
Use this home workout plan to become the best version of you:
– Become the ultimate, well-rounded athlete
– Burn fat, improve strength, and build lean muscle at the same time
– Increase cardiovascular and muscular endurance
– Improve balance, stability, flexibility, and mobility
Click here for more info on which program is right for you.
DIET GUIDE:
Warrior 90 2.0 is designed to compliment our Eating For Life diet guide. If you're not eating the right foods for your goal, then it doesn't matter how hard you exercise because you're not going to see results.
Eating For Life will teach you how to eat the foods you love while getting the results you need.
*Limited time offer* Use the discount code: "Tribe20" at checkout for 20% off the ebook
INSTRUCTIONS:
Start with Day 1 and progress chronologically through the entire 90 day program. In a perfect world the program will take 90 days to complete; however, it's okay if it takes you longer.
You're encouraged to adjust the routines and plan to your specific needs and goals. Use the modifications to decrease the difficulty. Increase the difficulty by using heavier weights.
You may also mix it up by alternating days between this program and another HASfit program like our Stronger 90 Muscle Building plan or with your own routine.
For most people, we do not recommend adding extra workouts in addition to everything listed because it can lead to overtraining. We only recommend adding additional workouts for well-trained athletes and those who are in peak physical condition. If this doesn't describe you, then there is no need to add extra cardio, extra weights, etc. to this plan.
REST DAYS:
The work and rest days may be moved around to adapt to your schedule, but be sure to take 2 rest days per week. Your body needs rest to recover.
EQUIPMENT:
This home workout plan requires a pair of dumbbells. The weight you use will be totally dependent on your fitness level, but most will use between 5lbs – 20lbs (2kg – 10kg) per dumbbell.
You may also want an exercise mat for comfort.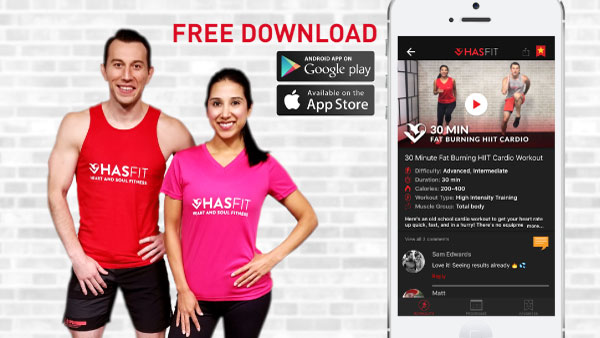 Exclusively available in the HASfit app!