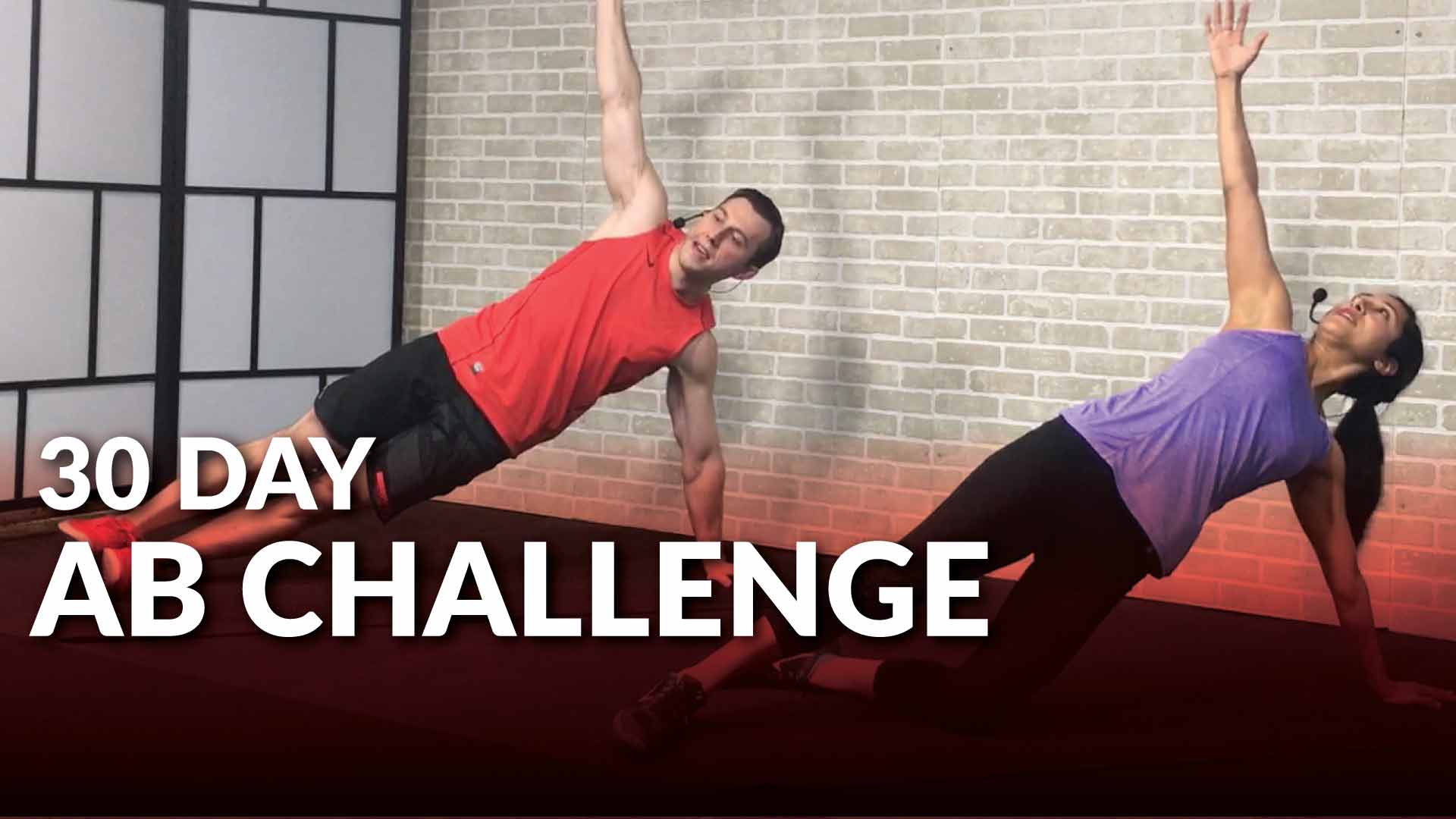 30 Day Ab Challenge
Did you know it takes more than just crunches to achieve the coveted six-pack?
Sculpting your midsection means working all of your core muscles from the rectus abdominus to the transverse abdominus to the obliques. This 30 day ab challenge is scientifically designed to blast each of your abdominal muscle groups to reveal flatter and more defined abs.
– Includes 18 individual routines so you never get bored
– Simultaneously enhance muscular tone and improve functional strength
– Beginner through Advanced modifications provided
For best results combine the ab program with proper nutrition and any of our fat burning programs. Learn which program is right for you.
DIET GUIDE:
The ab challenge is designed to compliment our Eating For Life diet guide. If you're not eating the right foods for your goal, then it doesn't matter how hard you exercise because you're not going to expose your abs.
Eating For Life will teach you how to eat the foods you love while getting the results you need.
*Limited time offer* Use the discount code: "Tribe20" at checkout for 20% off the ebook
INSTRUCTIONS:
Start with day 1 and progress through the calendar by completing each workout in sequential order. If any individual workout or week is too strenuous, then complete as much of each routine as you can and repeat that week until you feel comfortable moving on.
You're encouraged to adjust the routines and plan to your specific needs and goals. You may repeat the ab calendar until it is no longer challenging.
WORKOUT LENGTH AND FREQUENCY:
The average individual workout session is between 5-15 minutes in length. While this program is designed to be used 5 days per week, it can easily be adjusted to less or more depending on your schedule and existing workout plan.
REST DAYS:
The work and rest days may be moved around to adapt to your schedule, but be sure to take 2 rest days per week. Your body needs rest to recover.
EQUIPMENT:
This ab program does not require equipment; however, some routines allow you to add extra resistance in the form of a dumbbell. The weight you use will be totally dependent on your fitness level, but most will use between 2lbs – 10lbs (1kg – 5kg).
If you don't have access to dumbbells, then you may utilize food cans or water bottles. You may also want an exercise mat for comfort.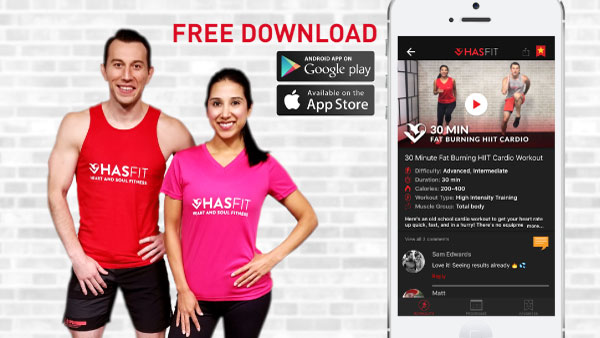 Follow along on the HASfit app!
Share your workouts and results using #HASfit or #HASfitTribe