HASfit's 90 Day Workout Schedule To Build Muscle Fast!
Includes: Exercise Routine Videos, Workout Plan, and Diets.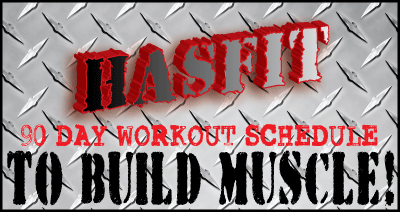 HASfit's free 90 Day Workout Schedule To Build Muscle makes muscle growth and getting ripped simple! We provide the workout routines, exercise schedules, meal plans, and the best workout motivation and support. All you have to do is follow 3 easy steps; 1. Workout, 2. Follow the meal plan, and 3. Like our Facebook fan page for training motivation.
Begin gaining weight and muscle mass with our 90 Day Bodybuilding Workout Schedule below!
Comments
comments
Thank you for using HASfit! Please direct all comments and feedback to the Community Forum.