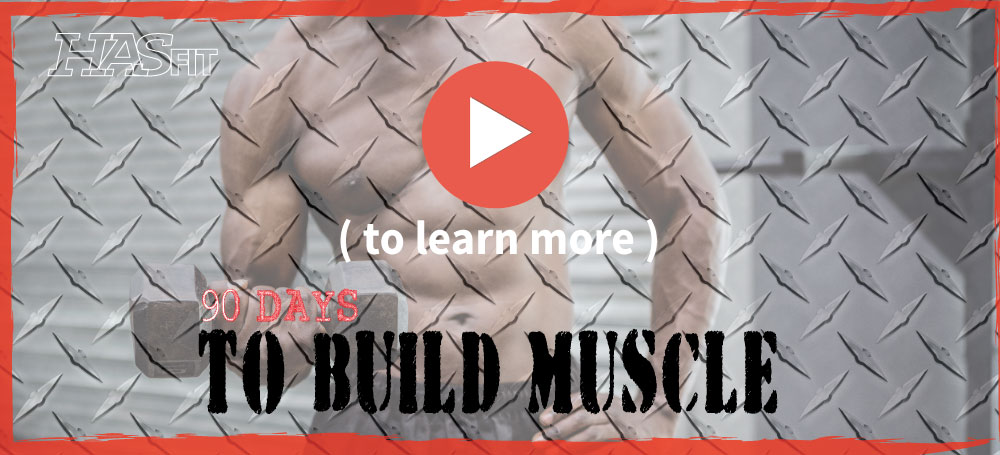 HASfit's free 90 Day Workout Schedule To Build Muscle makes muscle growth and getting ripped simple! We provide the workout routines, exercise schedules, meal plans, and the best workout motivation. Begin gaining weight and muscle mass with our 90 Day Bodybuilding Workout Schedule below!
Muscle Building Workout Program
The 90 day workout schedule will repeatedly challenge your body into new muscle growth. Scientists agree that variety is a major key to muscle gain and avoiding plateaus. This muscle building plan employs a variety of techniques to continuously shock your body to gain muscles including hypertrophy training, drops sets, high volume training, strength training, powerlifting, high intensity interval training and even some MMA workouts! We use muscle confusion workouts to keep it fresh for both your body and mind.
MEAL PLAN:
Click here to get the HASfit Guide to Losing Fat, Muscle Building Meal Plan, Vegetarian Meal Plan, or Vegan Meal Plan.
INSTRUCTIONS:
The exercise plan outlines 13 weeks worth of bodybuilding routines. Each week utilizes a new muscle growth technique with 5 – 6 workouts per week and 1 – 2 OFF days. You may mix up where you take your OFF days as long as you take the correct amount of days OFF for the week. Depending on your level of fitness, you may need to adjust the plan for your needs. Try your best to complete each exercise routine in its entirety.
EQUIPMENT:
This muscle building program requires basic fitness equipment. The body building plan requires dumbbell's, a barbell, and a cable pulley machine. If you don't have access to any particular equipment used, then just swap out the exercise with one of your favorite movements for that body part or check out our exercise index for a replacement.
WARM-UP and COOL DOWN:
Start each workout with the warm up exercises and end each workout with cool down exercise stretches for flexibility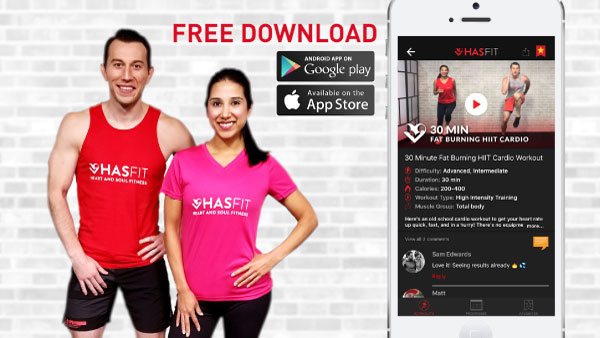 Get the HASfit app!
Share your workouts and results using #HASfit or #HASfitTribe