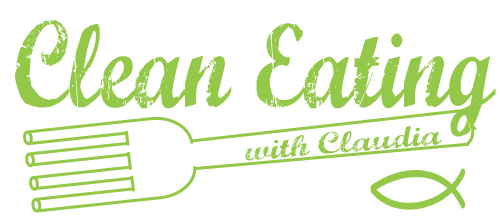 Sometimes I crave a fast, sweet, and incredibly warm breakfast. That being said, I have to make sure that I'm getting the protein and good carbohydrates that I need to power me through my morning. Today, I made a fantastic blueberry banana bread oatmeal topped with sweet Greek yogurt. It was silky, filling and I thought I was eating dessert for breakfast and believe me that's never a bad thing.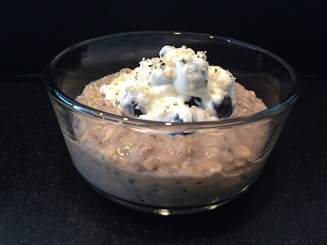 This healthy oatmeal recipe is high in fiber, protein, and with the addition of chia we also get some Omega-3 fatty acids. Here is what you'll need for your banana bread oatmeal:
1/2 a banana mashed
1/3 cup rolled oats ( I use gluten free oats)
1/3 cup + 1 tbsp milk of your choice
3 tbsp plain Greek yogurt
2 tbsp fresh blueberries
1 tbsp vanilla protein powder
1 tsp chia seeds
2 tsp Stevia or sweetener of your choice
1/4 tsp vanilla extract
Preparation: in a microwave safe bowl, mash the banana and add oats, 1/3 cup of milk, chia seeds, 1 tsp of Stevia, vanilla extract and mix until well combined. Microwave on high for 2 minutes.
While that cooks, combine Greek yogurt, 1 tsp of Stevia, and fold in blueberries. Set aside.
Once oats are done, add 1 tbsp of milk and add the protein powder and mix until protein powder is mixed well in the oatmeal. Dollop the Greek yogurt on top of your oatmeal and dig in!
Nutrition Facts
1 Serving
Calories 260.3
Total Fat 5.1 g
Saturated Fat 0.1 g
Polyunsaturated Fat 1.5 g
Monounsaturated Fat 0.7 g
Total Carbohydrate 40.8 g
Dietary Fiber 6.8 g
Sugars 13.6 g
Protein 16.5 g