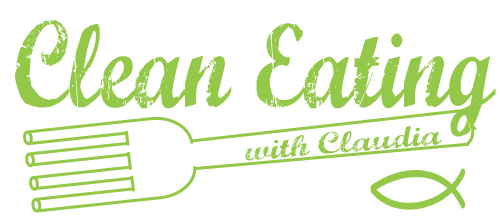 Alright so to speak truthfully and if you follow me on Instagram, you know I enjoy a daily almond butter (open faced) sandwich. Well last night (at 10pm) I was out of my Ezekiel bread and had nothing to spread my almond butter on, CRISIS! What I did have was 2 ripe bananas and I decided to whip up a quick batch of cookies. Because I ran out of space on my baking sheet, I took the leftover batter and made mini muffins.
Since they came out really, really good, here I am sharing the recipe with all you fit foodies. These cookies or muffins are low glycemic, sugar free, and full of nutrients.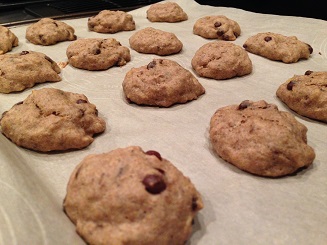 Here is what you'll need for your nutritious banana chocolate chip cookies:
DRY INGREDIENTS:
1 cup sprouted wheat flour (whole wheat or all purpose gluten free works as well)
1/4 cup ground flax
1/2 tsp baking powder
1/4 tsp baking soda
1/4 cup chocolate chips (I use Enjoy Life mini chips)
Pinch of Himalayan Pink Salt
WET INGREDIENTS:
2 medium sized ripe bananas
2 tbsp milk of choice
1 1/2 tbsp coconut oil
1 egg
1/2 tsp vanilla extract
PREPARATION
Preheat your oven to 350 degress.
Mix all of your dry ingredients together and set aside. In a separate bowl, mash your ripe bananas until most of the lumps are gone. *Ripe bananas are IMPORTANT as this is a sugar free recipe and all the sugar will come from the bananas.*
Next, melt the coconut oil over a double boiler or microwave and whisk into the mashed banana. Add the egg, mix in the vanilla, and lastly the milk.
Once the wet ingredients are combined, add the dry ingredients into the wet ingredients in thirds. Try not to over mix the batter as this can lead to dense cookies! If the batter seems too dry, feel free to add in a few more splashes of milk. Fold the chocolate chips into the batter.
Bake for 10-12 minutes for super moist cookies or mini muffins!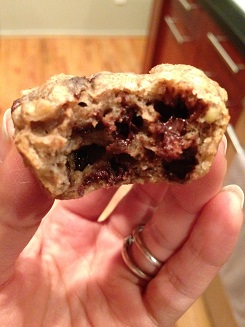 Nutrition Facts
15 Cookies
Amount Per Serving
Calories 92
Total Fat 4g
Saturated Fat 2.3 g
Polyunsaturated Fat 0.6 g
Monounsaturated Fat 0.3 g
Total Carbohydrate 12g
Dietary Fiber 2g
Sugars 4g
Protein 2g