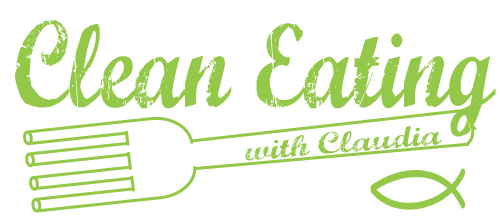 COOKIES! Who doesn't love cookies? I have quite a few bananas at home that are starting to brown and there is nothing more exciting to me than the ripeness of bananas because that means I can bake!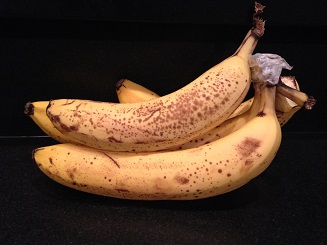 One of my favorite snacks to satisfy my sweet tooth is a piece of sprouted grain bread with a thin spread of natural peanut butter and sliced banana. I like to add a sprinkle of cinnamon right on top just to add to the flavor because I'm almost positive I have a slight addiction to this spice. So I took my favorite sandwich and made a cookie out of it!
As usual I love to use coconut sugar because it's low on the glycemic index and is 70 to 79 percent sucrose and only three percent to nine percent each of fructose and glucose.
Here are the ingredients that you'll need for healthy peanut butter cookie recipe:
1 cup whole wheat pastry flour
1 medium ripe banana (mashed)
1/4 cup coconut sugar
1/4 cup softened butter (I used a vegan butter)
1/4 cup creamy natural peanut butter
1 egg (can also use flax egg)
1/2 tsp baking powder
1/2 tsp vanilla extract
1/4 tsp baking soda
1/4 tsp sea salt
1/4 tsp ground cinnamon
As always, preheat your oven to 350 degrees.
First start by whisking the flour, baking powder/soda, salt and cinnamon in a bowl, set aside.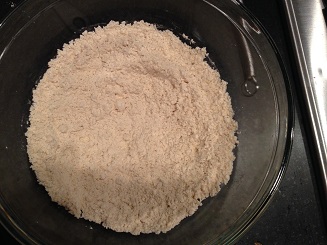 You'll next take your softened butter and coconut sugar and mix together with a hand mixer until combined. To the butter/sugar mixture, you'll then add the mashed banana, peanut butter, vanilla extract and continue mixing with the hand mixer until smooth.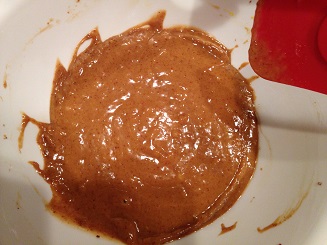 You'll then fold the dry ingredients slowly into the wet ingredients…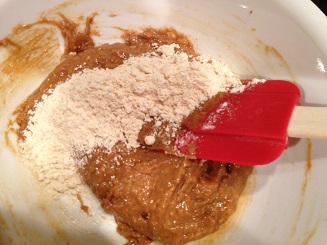 Until an almost sticky batter is formed…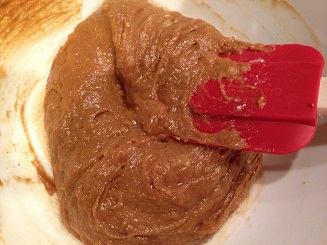 On a baking sheet lined with parchment paper (or liberally sprayed with a non-stick cooking spray), take about a tablespoon of batter and flatten it out on the baking sheet.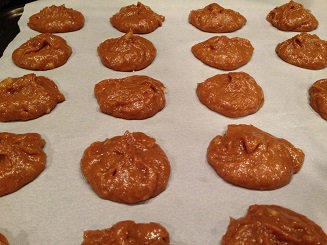 Bake in the oven for approximately 10-12 minutes or until a light golden brown.
I had an after thought of placing a drop of berry jam right in the middle of the batter before placing it in the oven to make it a Peanut Butter Banana and Jelly cookies but…womp, womp!
Anyhow, allow your cookies to cool for a bit and ENJOY!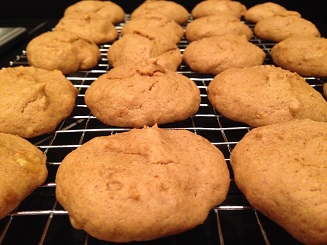 Nutrition Facts
20 Cookies
Amount Per Cookie
Calories 77.0
Total Fat 4.3 g
Saturated Fat 1.0 g
Polyunsaturated Fat 0.7 g
Monounsaturated Fat 2.2 g
Total Carbohydrate 8.7 g
Dietary Fiber 1.0 g
Sugars 2.8 g
Protein 1.8 g