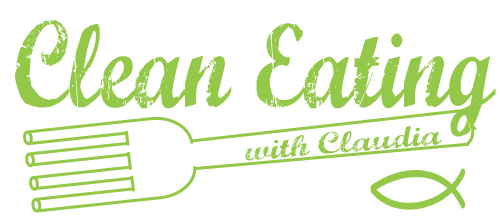 For some particular reason lately I've really been craving chicken. I'm not sure about you but I'll go through periods where chicken grosses me out and I won't touch it however lately…I want it everyday.
Although it's pricier, I now only purchase organic chicken and I'll tell you a little story about why. During wedding planning last year I was busy and relied on those ready made rotisserie chickens at the store to feed Coach Kozak because he eats like a teenage boy. While picking at the last of the chicken, he flipped over the mostly eaten bird and discovered to his disgust a third wing. Yes, a THIRD WING! While some people may see that as a total bonus, lol, Coach was on the verge of vomiting.

Mass production of chicken plus the demand for bigger and meatier birds, you get birds pumped with steroids, growth hormones, not to mention antibiotics because they're prone to more illnesses because of their close quarters. No thank you! Since then, it's been organic free range chickens all the way.
Anyhow, back to my recipe, it's no surprise that I like a little spice in my life as I know I've mentioned it in previous posts. I knew I wanted a spice rubbed chicken and decided on cayenne with a little avocado salsa right on top! Here's what you'll need for your fast and healthy chicken dinner recipe:
1 lb boneless skinless chicken breasts (buy organic when possible)
2 medium sized avocados
1/2 cup salsa of your choice
2 tbsp coconut oil
2 tsp cayenne pepper
1/2 tsp chili powder
1/2 tsp garlic powder
1/4 tsp Himalayan pink salt
1/4 tsp pepper
cilantro to garnish
Preparation: Start by trimming away all the fat from your chicken breasts. In a bowl, combine the cayenne, chili powder, garlic, salt and pepper to make your rub. Now rub the spices on both sides of chicken breasts until all pieces are coated.
Place a skillet on medium high heat and add the coconut oil in the pan and allow it to melt. Once the skillet is hot, add the chicken to the pan and cook on each side for 8-10 minutes depending on the thickness of your chicken breasts.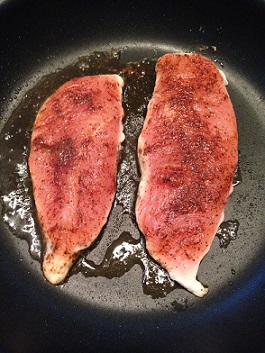 While that's cooking, half and dice your avocado and place it in a bowl. Add in the salsa and fold the ingredients together gently so the avocado doesn't get mushy. *If you don't have salsa, you can always dice onion and squeeze lime juice on top of your diced avocado and add salt and pepper to taste.*
You know your chicken is done when poked with a fork and the juices run clear. I plated my chicken on a bed of leftover quinoa I had in my fridge and top it with your avocado salsa mixture. Garnish your lovely plate with chopped cilantro and your dinner is done. Buen Provecho!