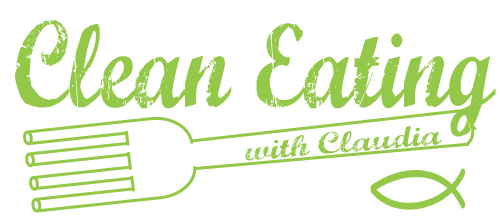 Back when I used to eat anything I wanted, Italian food was usually always on the menu and I don't mean pizza. I was always a pasta and potato girl and boy did it show in the way that I looked. The one thing about pasta is because of the lack of fiber, you'll more than likely be hungry within a couple of hours.
These days, I buy a large spaghetti squash to sub in as my "pasta". It's incredibly easy to make, just follow these simple steps:
Carefully cut it length wise and scoop out the seeds until hallow.
Preheat your oven to 375 degrees and spray each side of the spaghetti squash with a non-stick cooking spray.
Lay face up on parchment paper or a foil lined baking sheet and bake for 40-45 minutes. Remove from heat and allow to cool.
Once cooled, take a fork and scrape out the strands. Cover the strands and set aside.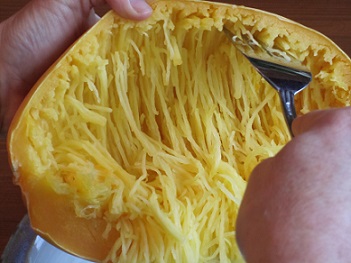 Now this time around I wanted something different than just meatballs with my squash and since I had chicken cutlets already thawed in the refrigerator, I decided to take a stab at making a gluten free Chicken Parmesan.
Normally chicken parm is heavily breaded with either white bread crumbs or wheat bread crumbs but I decided to go a different route. I decided to use almond flour and flax plus regular Italian seasoning and it was a SUCCESS! They chicken was moist, juicy, and most importantly flavorful. Here's what you'll need for your gluten free Chicken Parmesan:
4 chicken breast cutlets (fat trimmed)
1 egg
1 jar pasta sauce of your choice
½ cup almond flour
¼ cup grated parmesan cheese
¼ cup shredded mozzarella cheese
2 tbsp ground flax meal
1 tbsp milk of your choice
½ tsp dried oregano
½ tsp dried basil
Salt and pepper to taste
To begin, Preheat oven to 400 degrees. Trim the fat from your cutlets and tenderize until the cutlets are evenly about 1" thick.
In a bowl combine the almond flour, Parmesan cheese, ground flax, oregano, basil, salt and pepper and mix until well combined. In a separate bowl combine the egg and milk to create your egg wash.
Dredge your chicken through the egg wash and move to the flour mixture until the chicken is well coated on each side. Place in a baking dish sprayed with a non-stick cooking spray and continue the process until all of the chicken is coated.
Bake for 20 minutes, flip and continue baking for an additional 5 minutes. Remove the chicken from the oven and spoon about a tablespoon of sauce on top of the chicken and sprinkle 1-2 tablespoons of shredded mozzarella on top.
Place back in the oven and continue baking for an additional 5 minutes or until cheese is melted. Second option: broil on low for about one minute or until cheese is melted.
Take about 1 1/2 cups of spaghetti squash and ladle about 1/2 cup of pasta sauce on top. Then place your chicken on top and dig in! The Chicken Parmesan plus the spaghetti squash comes in at 360 calories, 34g of protein, 25g of carbohydrates, and 7g of filling fiber!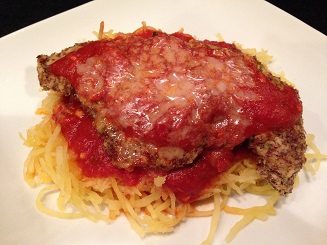 Nutrition Facts for Chicken Parmesan only
4 Servings
Amount Per Serving
Calories 297
Total Fat 13 g
Saturated Fat 2.7 g
Polyunsaturated Fat 1.0 g
Monounsaturated Fat 0.9 g
Total Carbohydrate 10g
Dietary Fiber 4g
Sugars 3g
Protein 33g