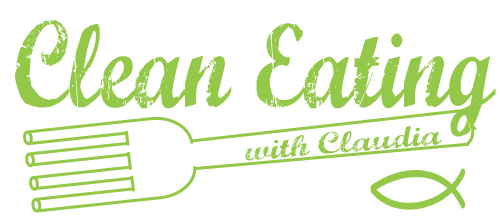 Chances are we've all had chicken salad; at a picnic, a BBQ, a baby shower or maybe just a quick dinner. It's usually made with heavy ingredients such as mayonnaise and/or sour cream and 1 cup of chicken salad can set you back 400 calories if not more. I had two chicken breasts defrosting in the fridge and thought I'd give it a whirl using ingredients already in my pantry and fridge. I ended up making a cucumber and tomato chicken salad with capers and tons of flavor.
Here's what you'll need for your healthy chicken salad recipe:
2-3 boneless skinless chicken breasts
low sodium chicken or vegetable broth
1/4 cup of fat free Greek yogurt
1/4 chopped cherry or grape tomatoes
1/4 cup chopped red onion
1 tbsp drained capers
1/2 tbsp dried basil
1/2 medium cucumber peeled and chopped
1 tsp garlic powder
juice of half a lemon
sea salt and pepper to taste
To start, I cubed my chicken breats into near bite size pieces and boiled them for 7-8 minutes in veggie broth.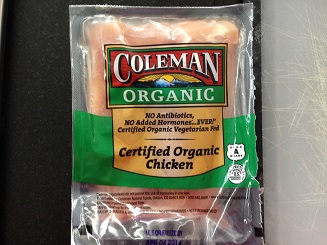 I placed just enough broth to cover the chicken in the sauce pan. If you use water, you can season the water with sea salt to flavor the chicken.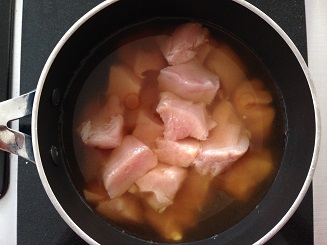 Keep an eye on your chicken as to not over cook or your chicken can turn out tough, not good. You can check a piece by slicing it to see if all the pink in the middle is gone.
Once done, remove the chicken from the liquid and shred with a fork or your fingers if cool enough.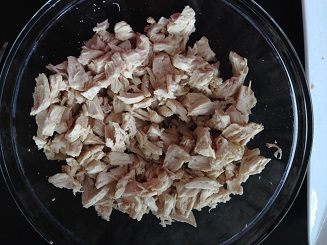 Next, add the rest of your ingredients right into the same bowl as your chicken and mix. It's as easy as that. I served mine on a single slice of Ezekiel sprouted grain flax bread and had a side of baby carrots and hummus for lunch. Light, filling, and delicious. Next time, I may just throw in some red pepper flakes because who doesn't like a little metabolism boosting spice?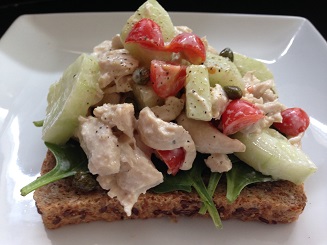 Nutrition Facts
4 Servings
Amount Per Serving
Calories 121.6
Total Fat 0.8 g
Saturated Fat 0.0 g
Polyunsaturated Fat 0.0 g
Monounsaturated Fat 0.0 g
Total Carbohydrate 5.5 g
Dietary Fiber 0.6 g
Sugars 3.3 g
Protein 21.5 g