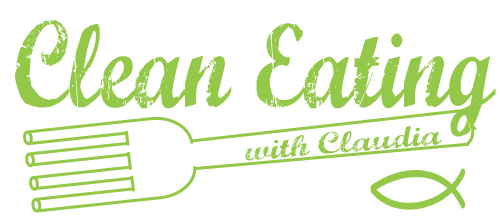 Mexican food is a big favorite of mine and these days it's reserved for more of a cheat meal than an every other day thing. Over the past few months I've experimented enough to make healthier versions of some of my Tex-Mex favorites. For dinner one evening I was craving shredded chicken tacos! I'd seen my grandma make this a hand full of times and figured I could play with some spices and see how it goes. Now this recipe has been experimented on a few times already and I've found this to be too delicious not to share. Here's what you'll need:
2 boneless skinless chicken breasts
1 8oz can of tomato sauce
1 tsp Apple Cider Vinegar
1 large clove of garlic (minced)
2 tsp chili powder
1/2 tsp ground cumin
1/2 small onion chopped
1 tsp dried oregano
1/2 tsp honey or coconut sugar
salt and pepper to taste
Preparation: In a bowl, combine the tomato sauce, ACV, garlic, chili powder, cumin, oregano, sugar, salt and pepper. Mix until all of the ingredients are well combined.
In a large skillet, bring 1 tablespoon of coconut oil to a medium-high heat and add the chopped onions. Cook the onions until fragrant and until they begin to soften, about 4-5 minutes.
Next, add the two chicken breasts in a single layer to the skillet and cook on each side for 3-4 minutes depending on the thickness. Add the the tomato sauce mixture to the skillet and bring it to a rapid boil. Cover the pan, lower the heat to low and simmer for about 20 minutes or until the chicken is fully cooked.
After the 20 minutes, transfer the chicken breasts to a plate and shred using a fork. Once shred to your liking, transfer the chicken back to the sauce allowing the chicken to soak up the sauce for the next 5 minutes or so.
Serve the chicken in tacos, make a quesadilla, or even a burrito bowl! I topped my tacos with homemade guacamole, plain Greek yogurt, chopped spinach, and a sprinkle of cheese. Then devour!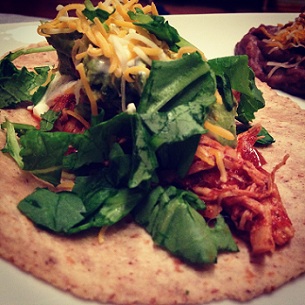 Nutrition Facts
4 Servings
Amount Per Serving
Calories 132
Total Fat 1 g
Saturated Fat 0.1 g
Polyunsaturated Fat 0.1 g
Monounsaturated Fat 0.1 g
Total Carbohydrate 6 g
Dietary Fiber 2 g
Sugars 4 g
Protein 23 g