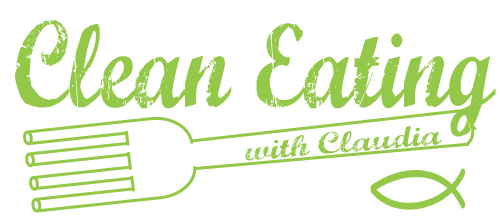 After one of Coach Kozak's intense gym sessions, he came home with fajitas for 1. Now, Coach K is a calorie burning MACHINE and has been working out for many years so he needs the calories more than ever after he works out. And there I was…staring and admiring his food like a hungry puppy dog because of course, I had already met my food intake for the day. So, the next day, with fajitas still on my mind, I decided to make fajitas of my own but with a vegan twist. A Tempeh Fajita Bowl was then on my cooking agenda!
What you'll need for your healthy vegan fajitas:
1 package of Tempeh (I buy flax tempeh)
1 cup of black beans
1/2 cup of cooked quinoa
1/2 a ripe avocado
1/4 cup salsa
cilantro for garnish
2 collard leaves
Marinade:
1 tbsp olive oil
1/4 of a purple onion (sliced)
1 large clove of garlic (sliced thinly)
1 tbsp of Tamari sauce or soy sauce
1 tsp of cumin
The juice and zest of 1 lime
1/4 tsp sea salt
1/4 tsp pepper
To begin, I slice my tempeh down the middle to create two long halves and then slice into long thin strips. Place your tempeh in a ziploc bag and add the olive oil, onion, garlic, Tamari sauce, cumin, zest and lime juice, and lastly the salt and pepper. Secure the ziploc bag and massage the marinade into the tempeh insuring the tempeh strips are all well coated. Marinate for 30 minutes up to overnight in the refrigerator.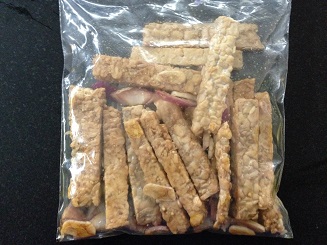 Next, heat a grill pan or skillet on medium-high heat and empty the contents of your ziploc bag into the pan.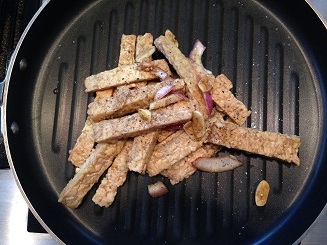 To cook it evenly, spread the tempeh into a single layer and cooking on each side about 2-3 minutes or until it begins to take on the golden color.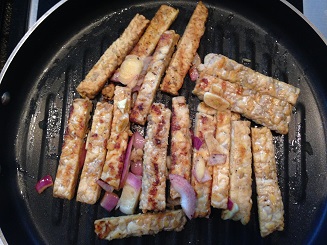 Once your tempeh is golden brown on all sides and the onion have a nice char, remove it from the heat and place it onto a plate or sheet of foil.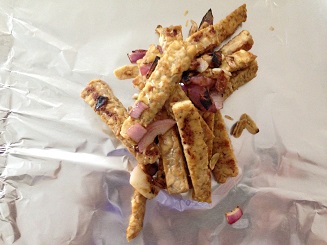 You'll next take your collard leaf that has been cleaned and dried and place it onto the same pan and quickly heat on both side until it becomes pliable, about 15-20 seconds on either side.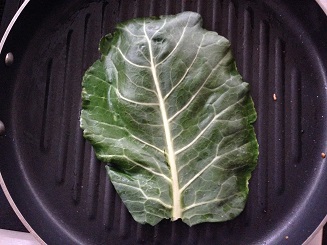 Once that's done, place it into a bowl to begin the layering process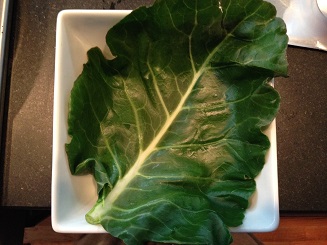 You'll then layer the black beans and quinoa…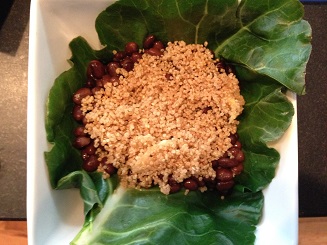 The delicious tempeh, salsa, and avocado!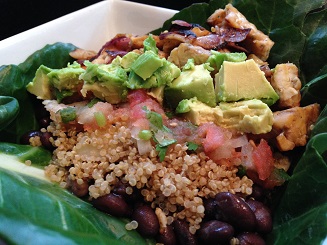 This is a super tasty dish that is packed with fiber, protein, plus the vitamins and minerals in the collard leaf.
You can top this with whatever topping your heart desires or whatever you have available in your pantry. Bon Apetit!
Nutrition Facts
4 Servings
Amount Per Serving
Calories 379.8
Total Fat 15.1 g
Saturated Fat 2.0 g
Polyunsaturated Fat 0.9 g
Monounsaturated Fat 5.6 g
Total Carbohydrate 42.1 g
Dietary Fiber 13.9 g
Sugars 1.4 g
Protein 21.6 g