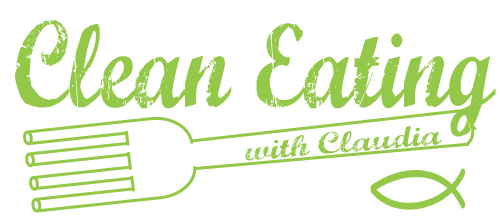 At my favorite Greek restaurant, I DEVOUR my meal in 5 minutes, no joke. If you're trying to carry a conversation with me, chances are, I'm not listening. I usually get the same thing, the gyro plate loaded with pita, lamb, dolmas, fries, and that tzatziki sauce, OH MY! It's definitely a cheat meal for me and so worth every single calorie.
Best. Cheat. Ever.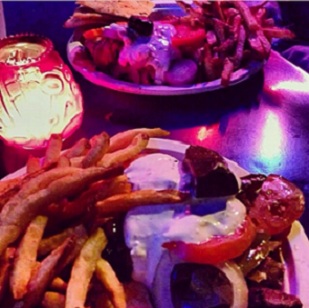 Today, I'll show you a step by step version of this tangy Greek staple. It's light on calories and the perfect addition to any meat or salad. For this low calorie tzatziki sauce recipe, here's what you'll need:
½ cup Greek yogurt (I use fat free)
½ cucumber finely chopped and peeled
2 cloves finely minced garlic
1 tsp of fresh dill
Juice of half a lemon
Salt and pepper to taste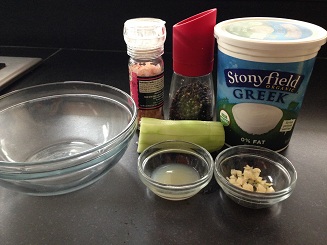 First, peel and chop half of a large cucumber. I like medium sized chunks but chop the cucumber bits to your desired size.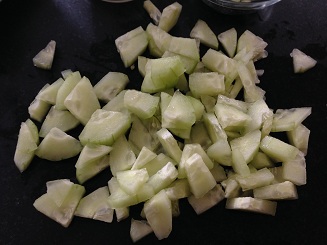 Next, in a bowl, combine the Greek yogurt and cucumbers mixing until combined…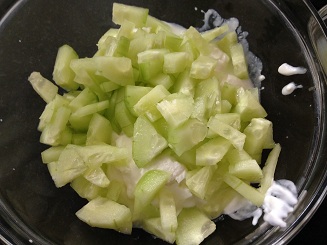 Once you've done that, add the minced garlic, dill, salt, and pepper.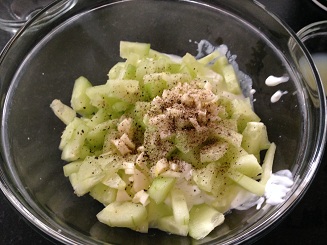 and pour in the lemon juice….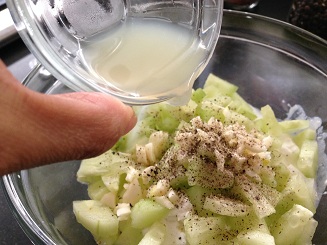 Mix together and voila!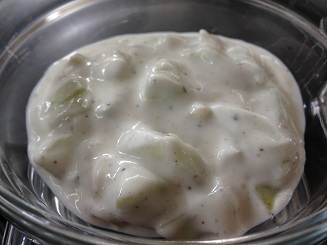 I love mixing a few tablespoons of tzatziki sauce with salmon or tuna for a quick lunch. The sauce tastes best when you allow the tzatziki sauce to sit in the refrigerator for a few hours allowing the flavors to marry together, especially the garlic! I love this recipe because you can easily double, triple, or quadruple it. Who doesn't love that?! P.S. this is the sauce featured in my quinoa falafel video. 🙂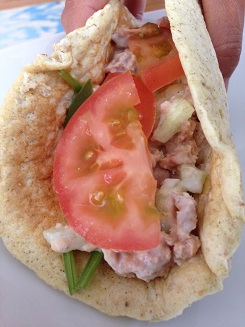 Nutrition Facts
4 Servings
Amount Per Serving
Calories 19.6
Total Fat 0.1 g
Cholesterol 0.0 mg
Sodium 10.9 mg
Potassium 89.6 mg
Total Carbohydrate 2.2 g
Dietary Fiber 0.3 g
Sugars 1.5 g
Protein 2.8 g